Margaret Thatcher Statue Impressions
I was asked by Grantham Museum to create visualisations/impressions of a Margaret Thatcher statue outside the Guildhall and Museum in Grantham town centre. These needed to include variations in placement and statue design. They were to be used as preliminary discussion points for community involvement. As well as media images for wider discussion on fundraising and tourism for the town. These were produced in a short time period and gained massive exposure in the mainstream press such as the BBC and Huffington Post.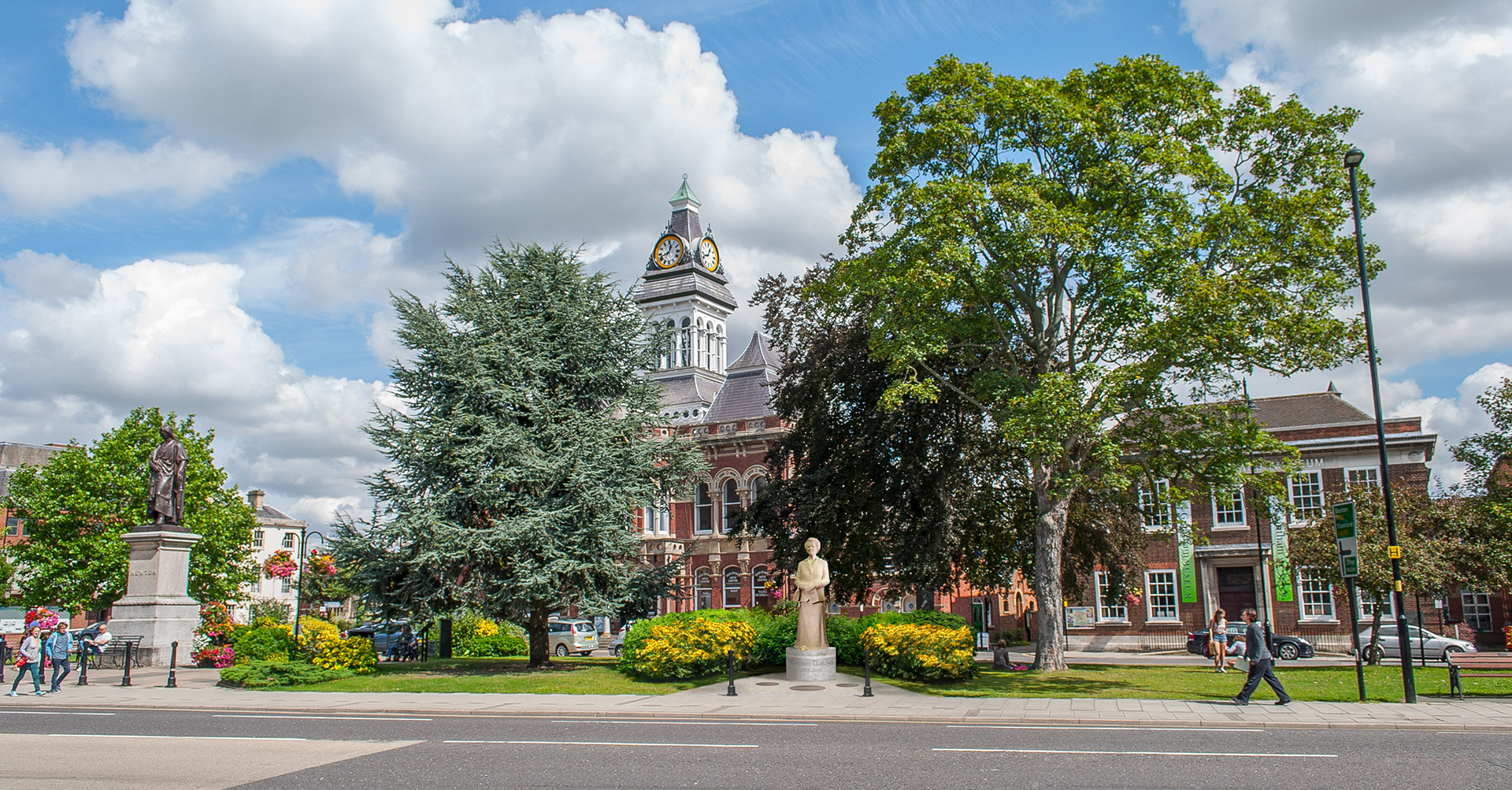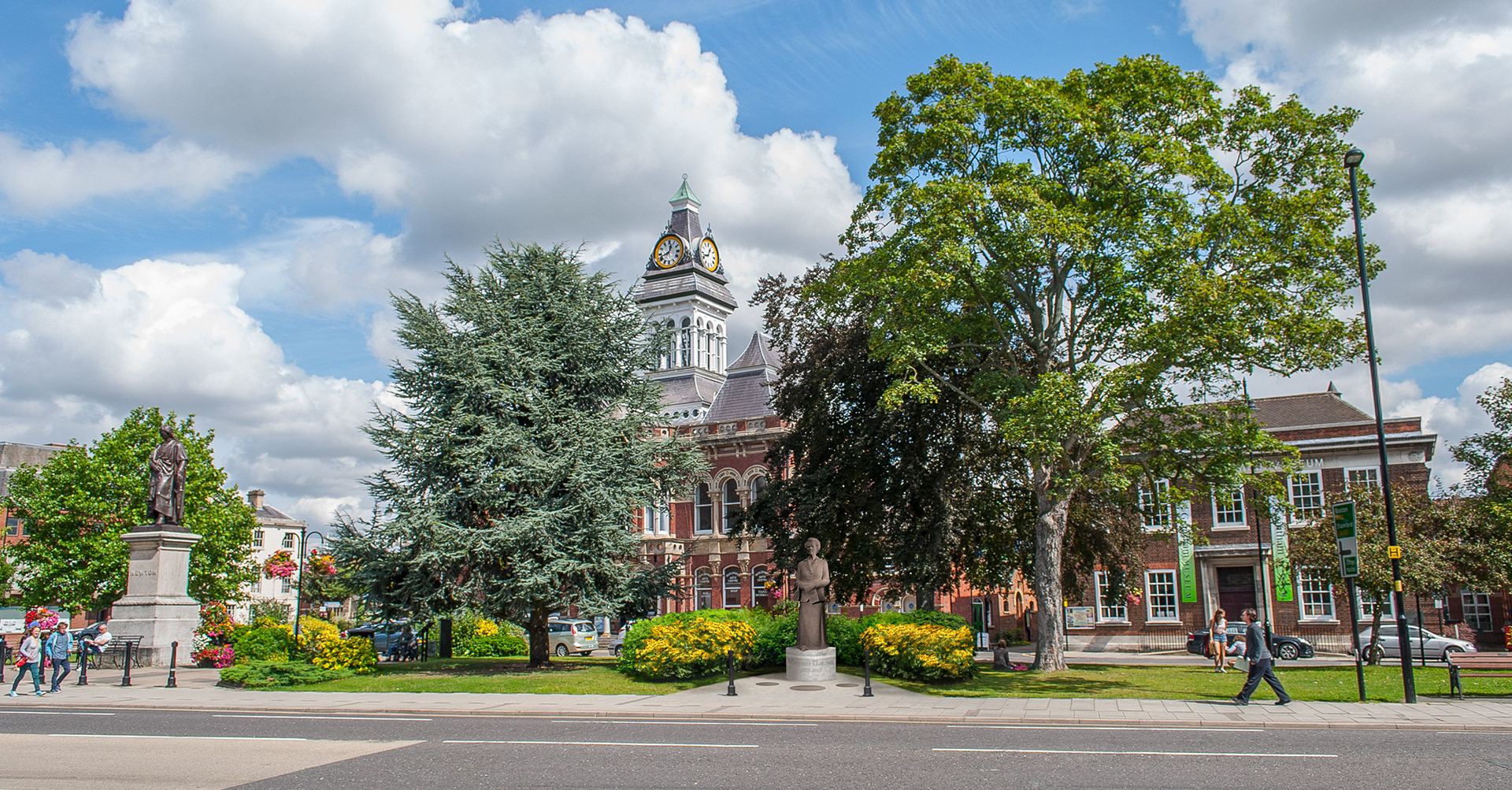 These are two of the standing statue versions on a smaller base. Bringing the statue closer to the people. A lighter stone on one and a darker bronze type metal on the other.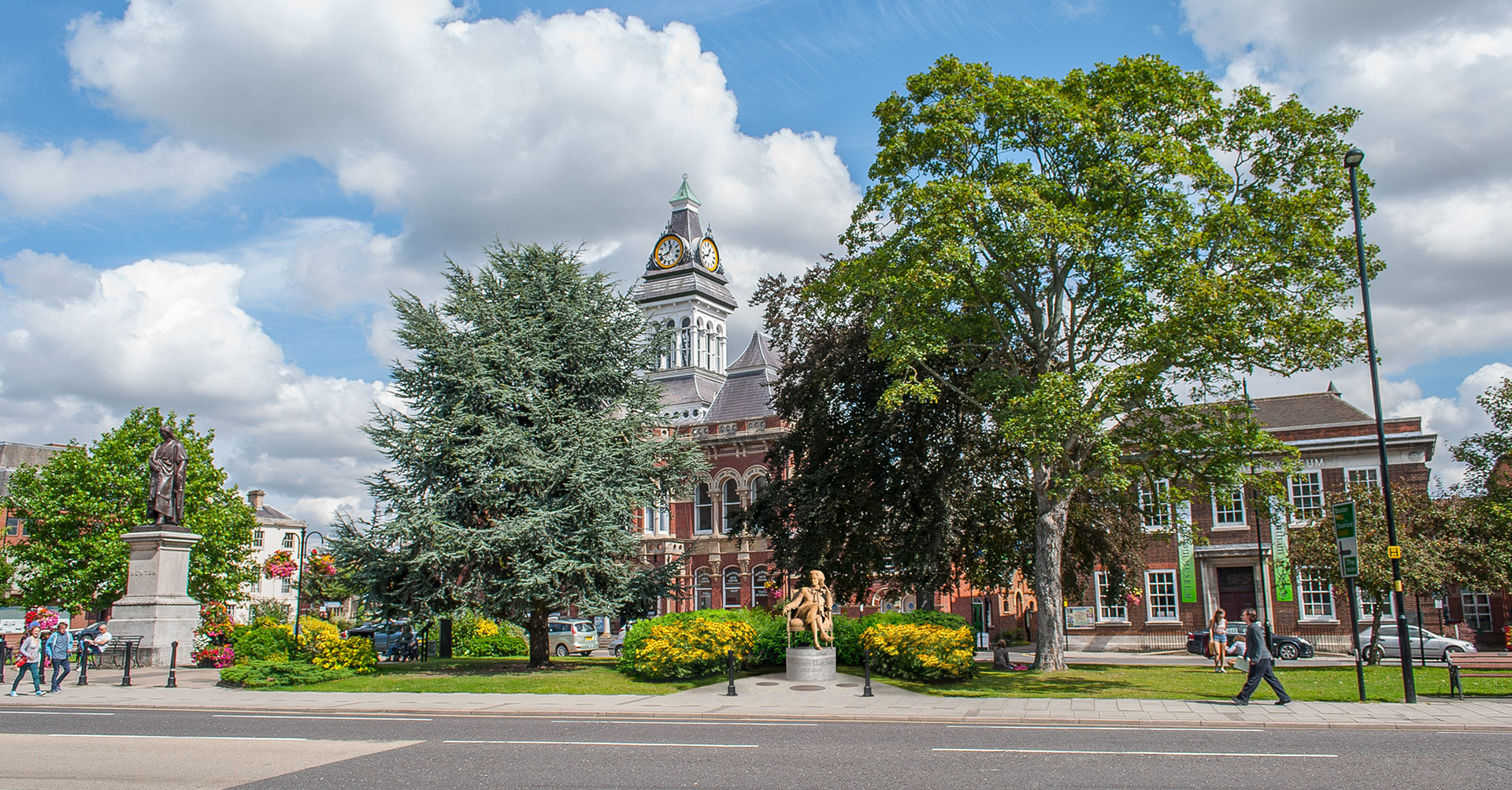 This one is a seated version on a lower base.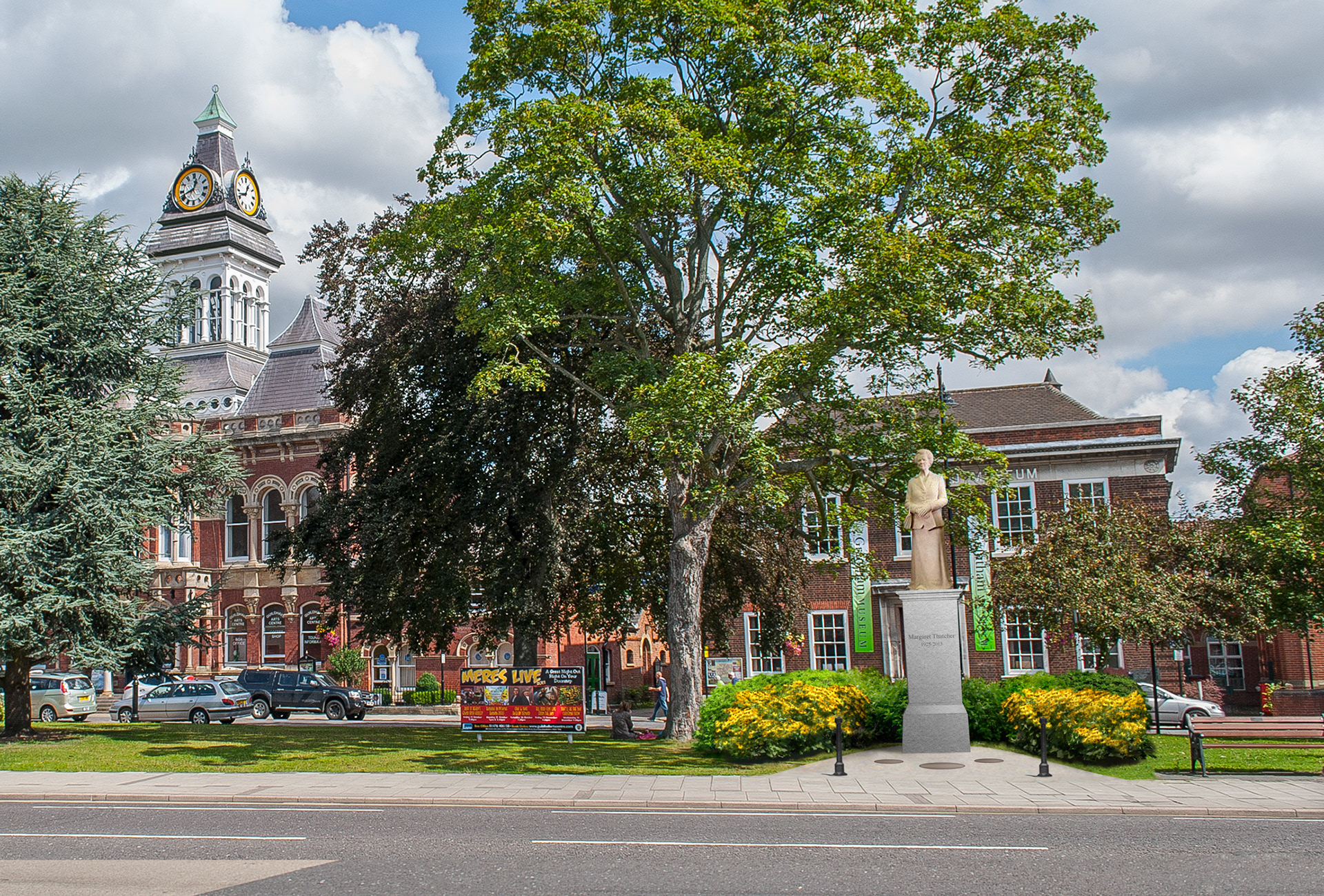 This one has been moved to be in front of the museum. It also has a higher base to potentially protect the statue from damage. It's also of the lighter stone.
Along with taking the photos and creating the impressions. I also suggested in addition to the statue it would be good to have 3 discs inset into the floor. These could include quotes from Margaret Thatcher's time as the first female Prime Minister. Maybe made in a bronze type metal and could serve as interactive features for taking rubbings from.
Televison & Web Exposure
These impressions were featured on BBC One News. Here are two versions of the broadcast that went out on the day over regional news.
Along with the TV coverage above the impression were also featured across a number of major news websites including the
BBC
,
Mail Online
and
Huffington Post UK
.