Dambusters Exhibition - Grantham Museum
This was my first museum exhibition design. I was asked to design a collection of panels to accompany the exhibition of artefacts. These objects were related to the the famous Dambusters raid in World War 2. The exhibition is a 70 years anniversary showcase, which has a connection to Grantham, as the town hosted the command centre for the raid. The whole style of the exhibition was designed with the 1940s feel in mind. With the elements arranged like they had been placed down on a table in such a way to suggest 'planning' or 'operations'. I also decided that when printed large these would be on matt paper, to compliment that 40s wartime style. This also proved useful for viewing angles and minimal shine while placed in the cabinets in the "U" shape. Below you will see the logo I designed, inspired by the bomb itself as it would be seen side-on. The "V" shaped lines leading the eye towards the headline, as per the shape of the frame use to secure the bomb to the Lancaster.
Here was an early layout document. This was later to change slightly. Two banners were consolidated into one. And the Introduction poster was added towards the entrance of the exhibition.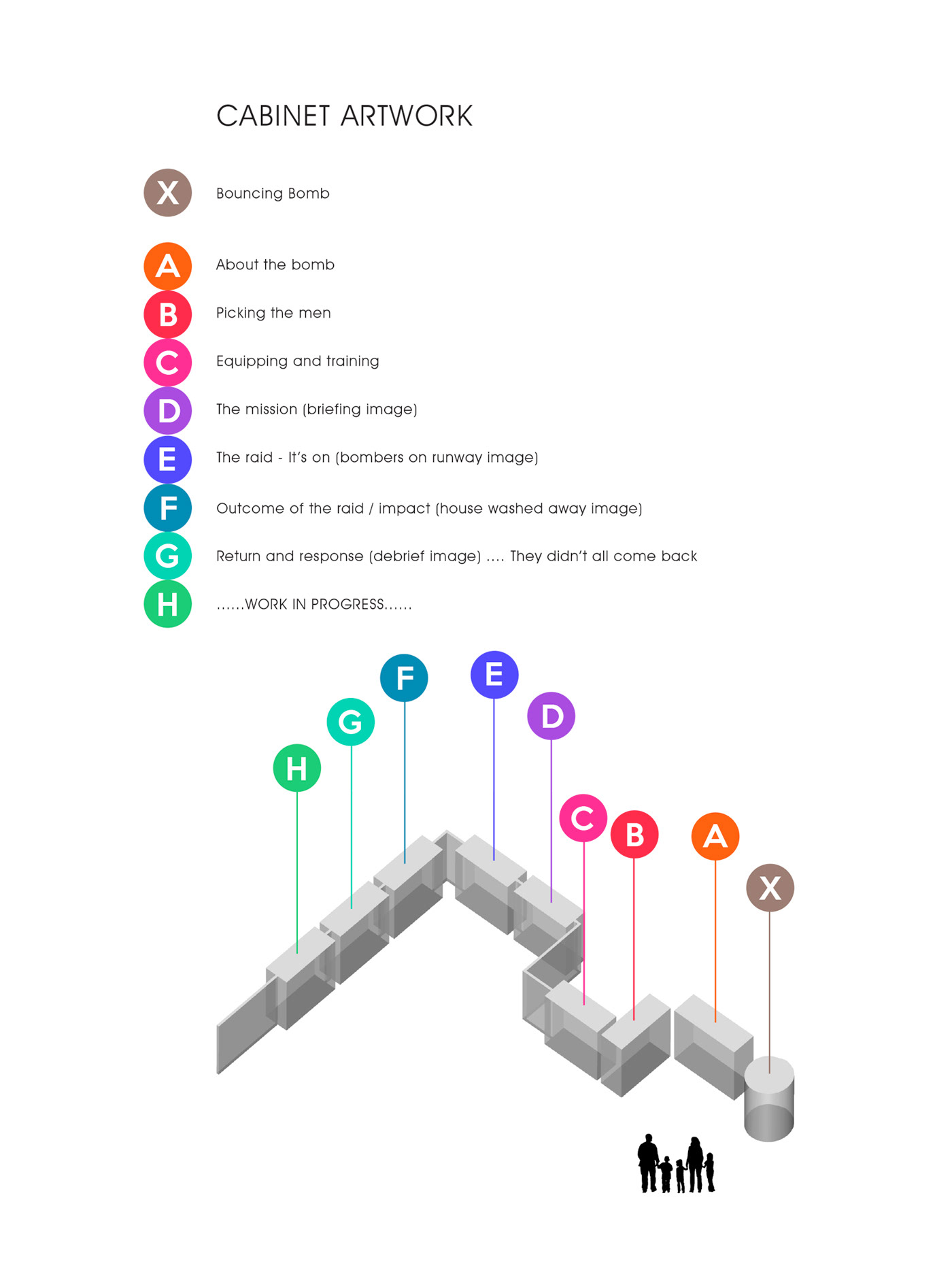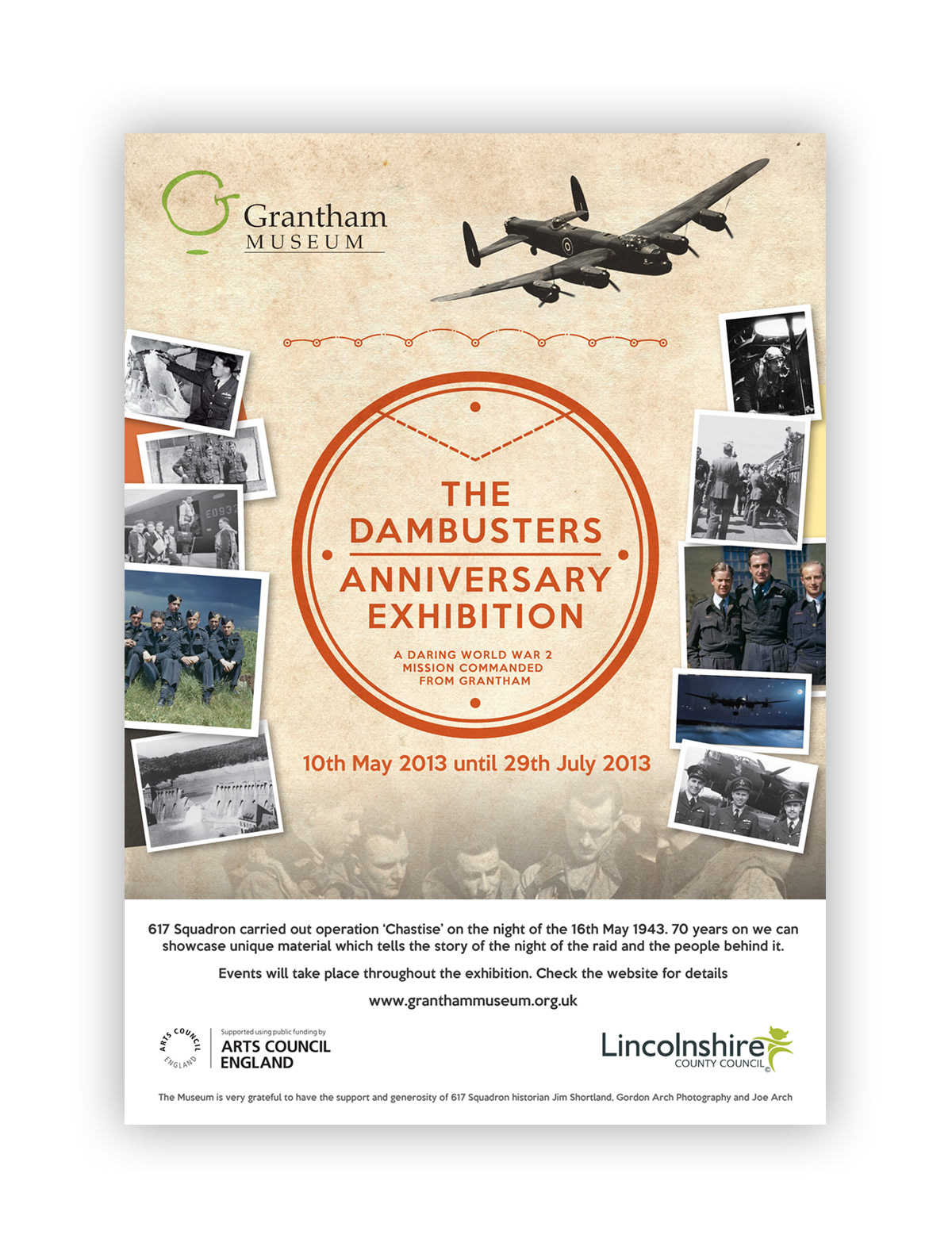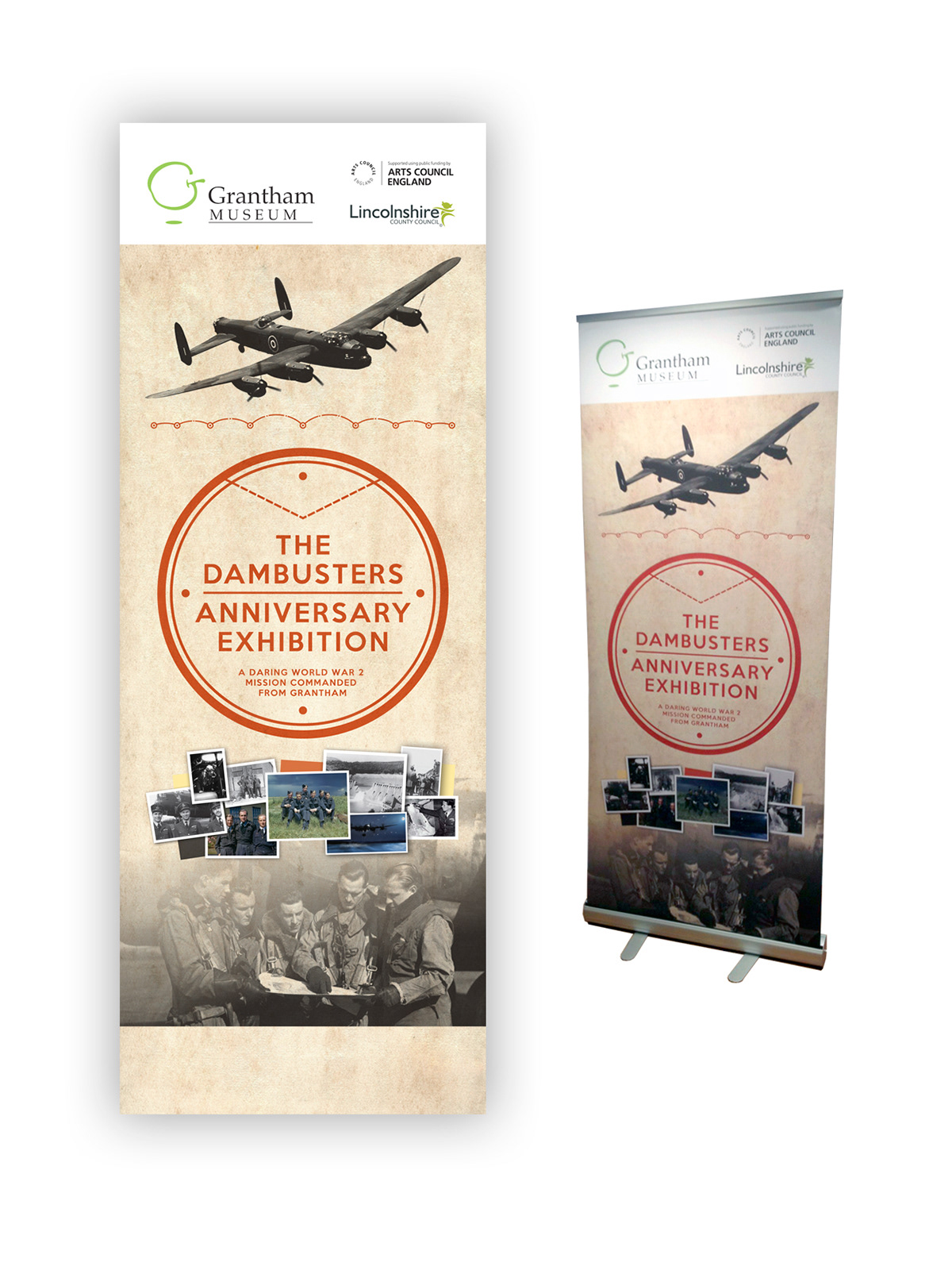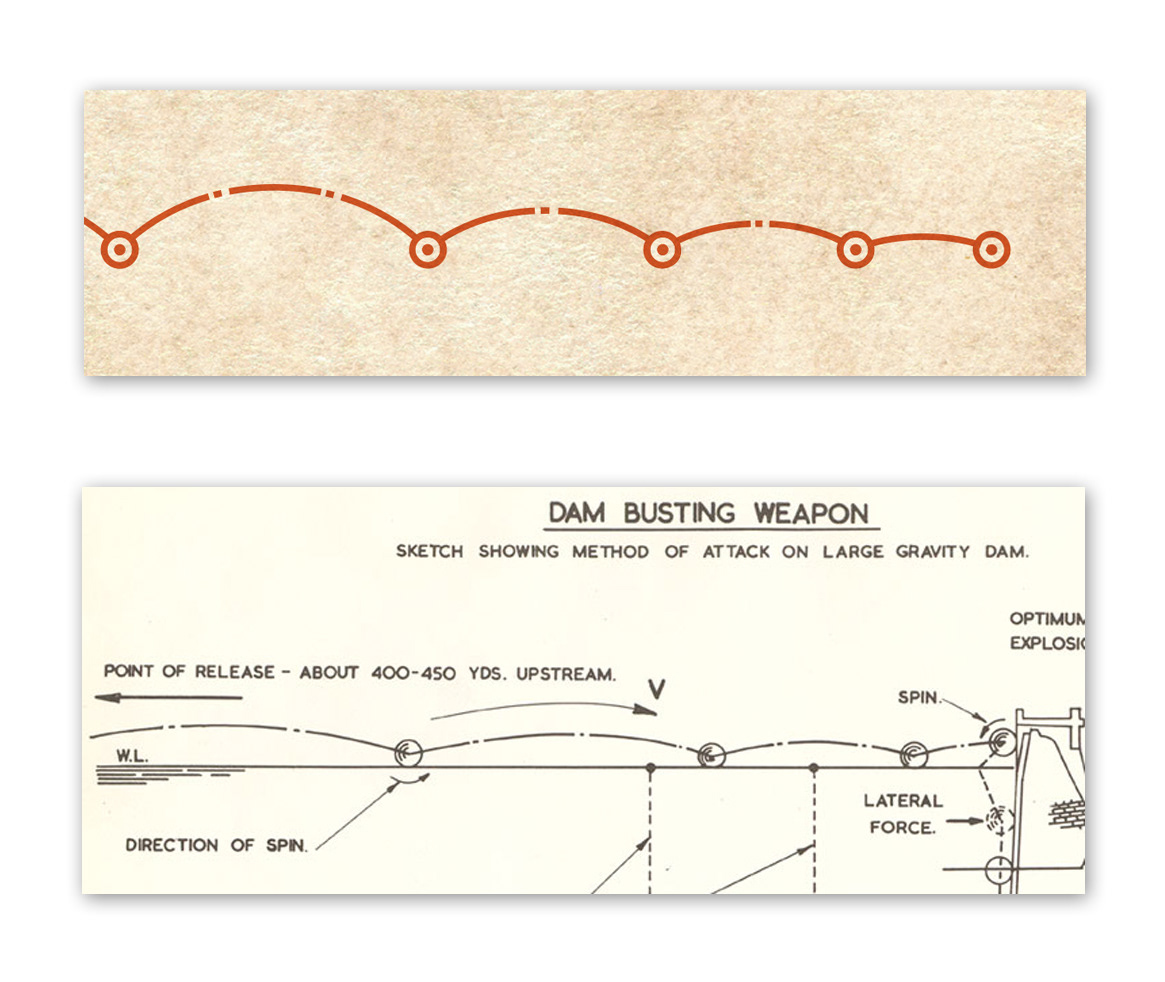 Below are the final designs for the large format banners used in the exhibtion.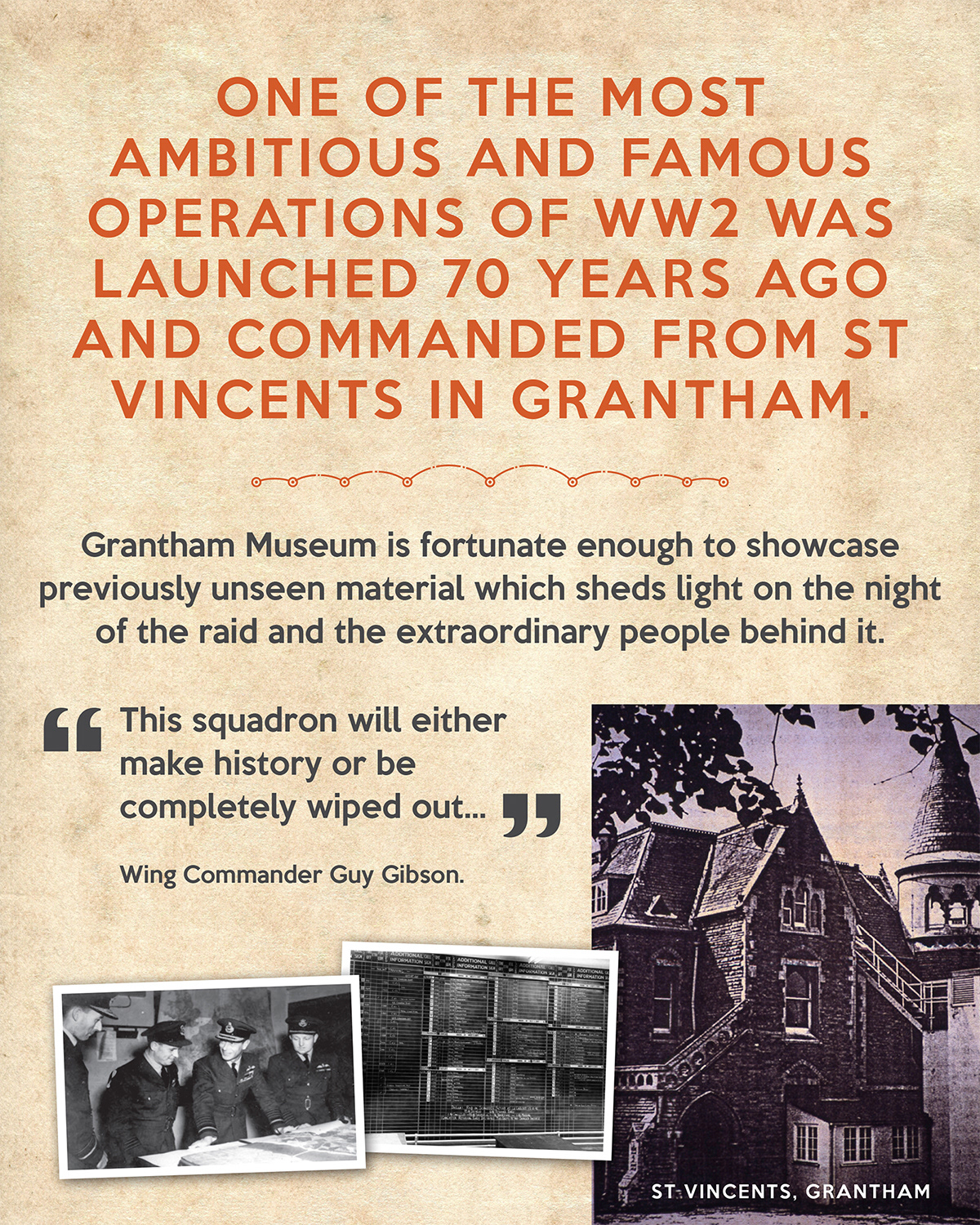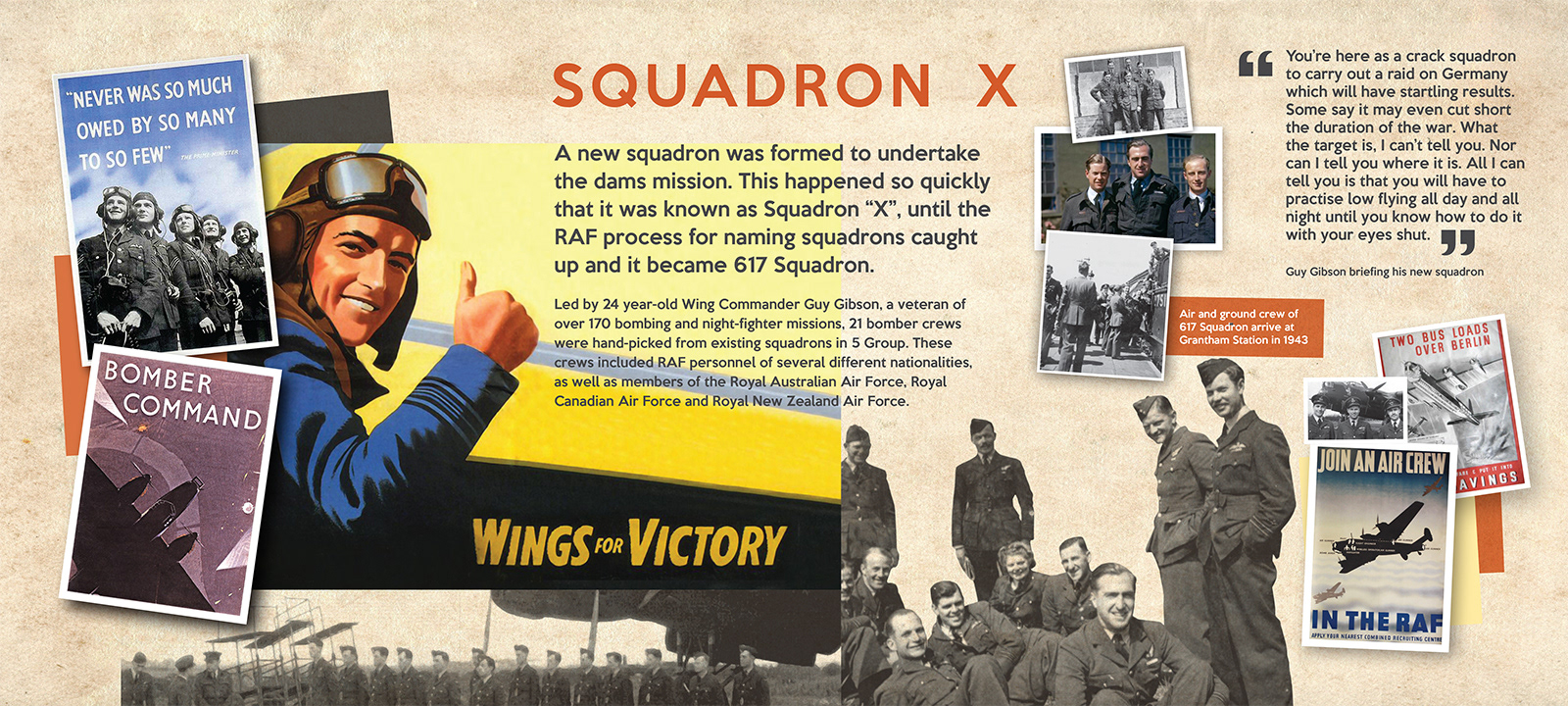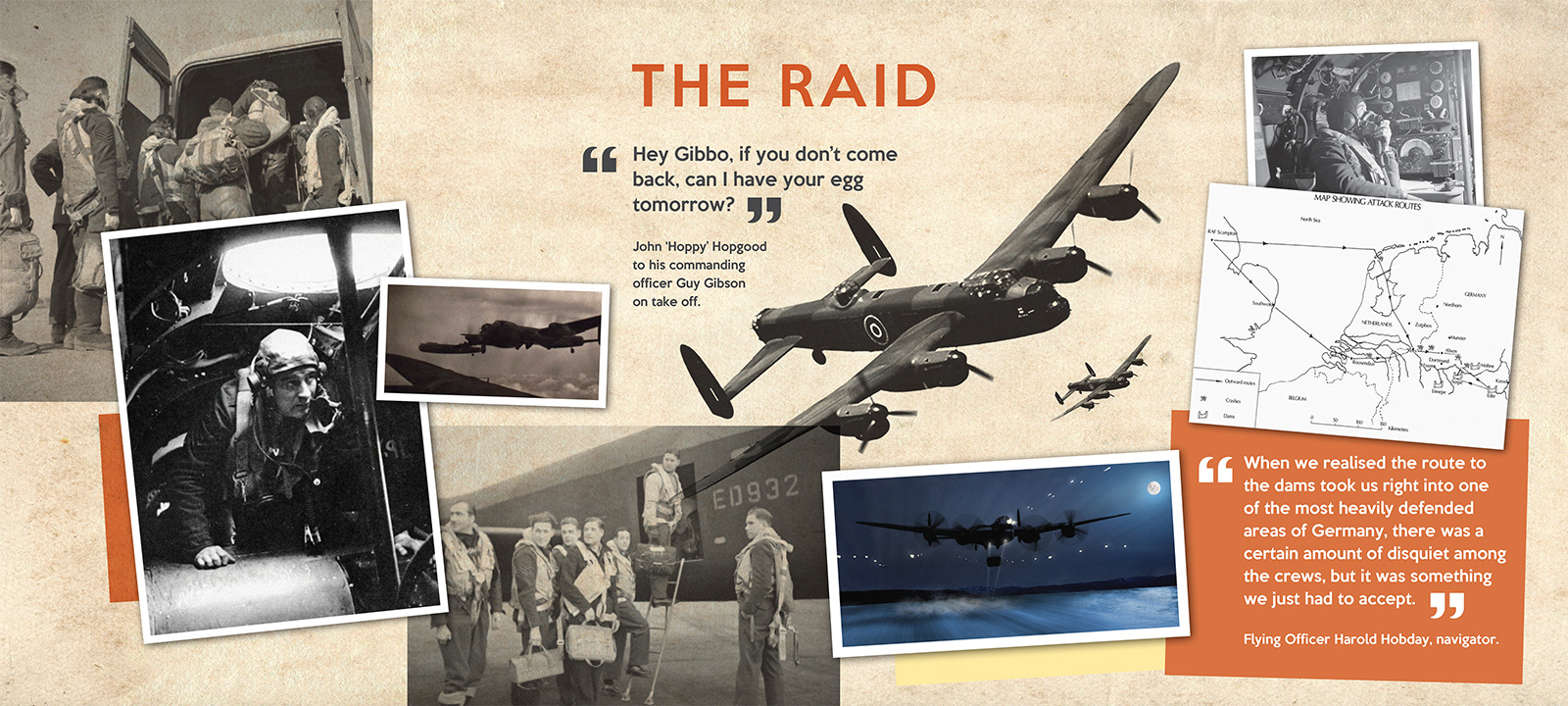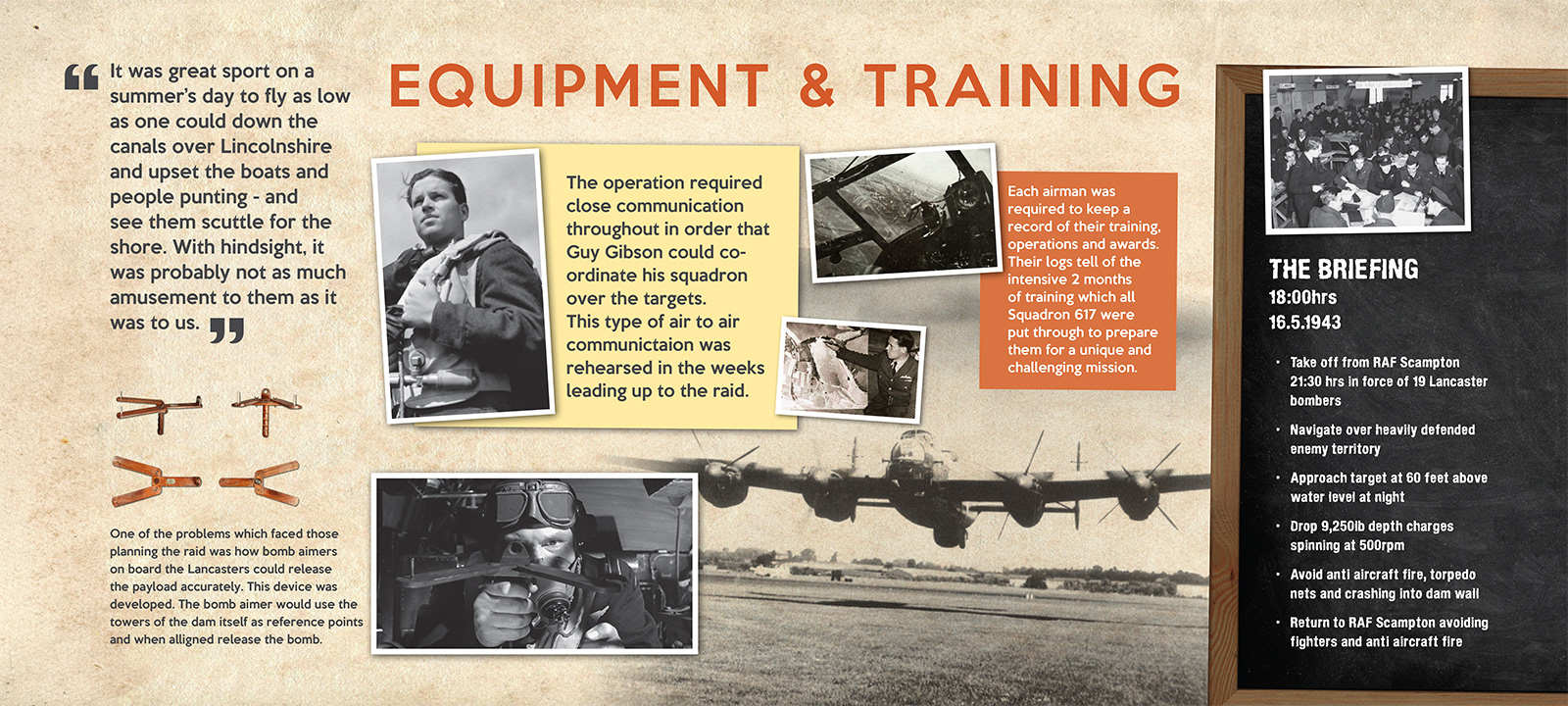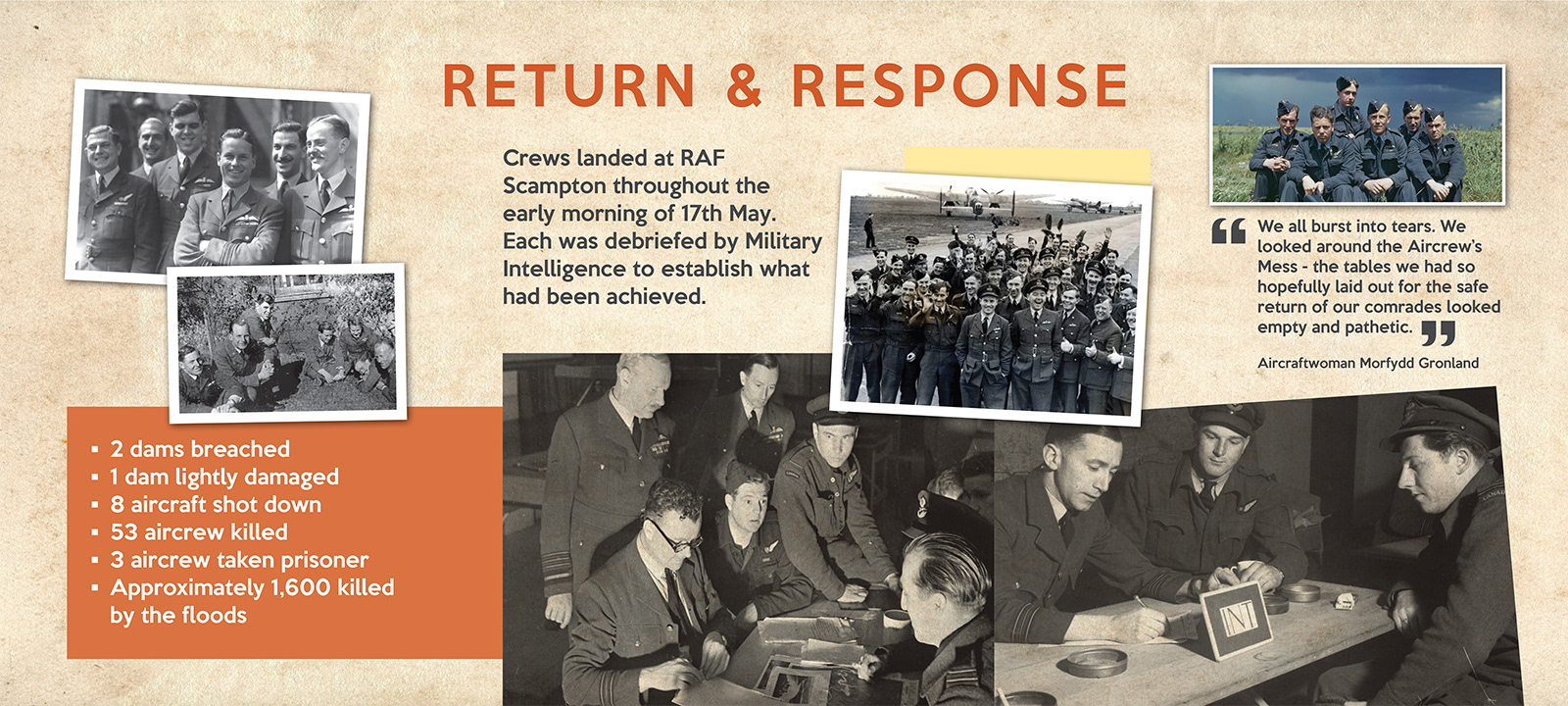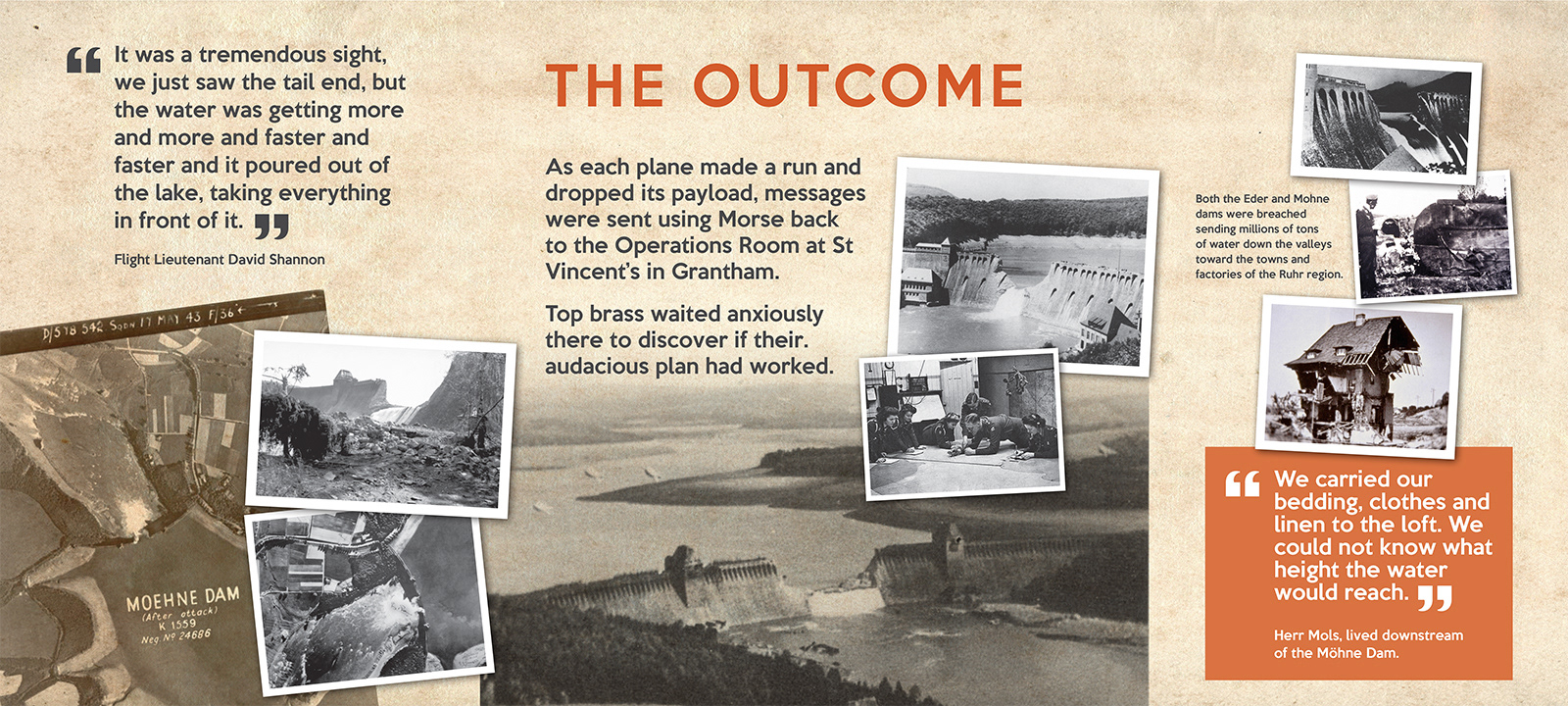 Here are some photos taken from the preview evening.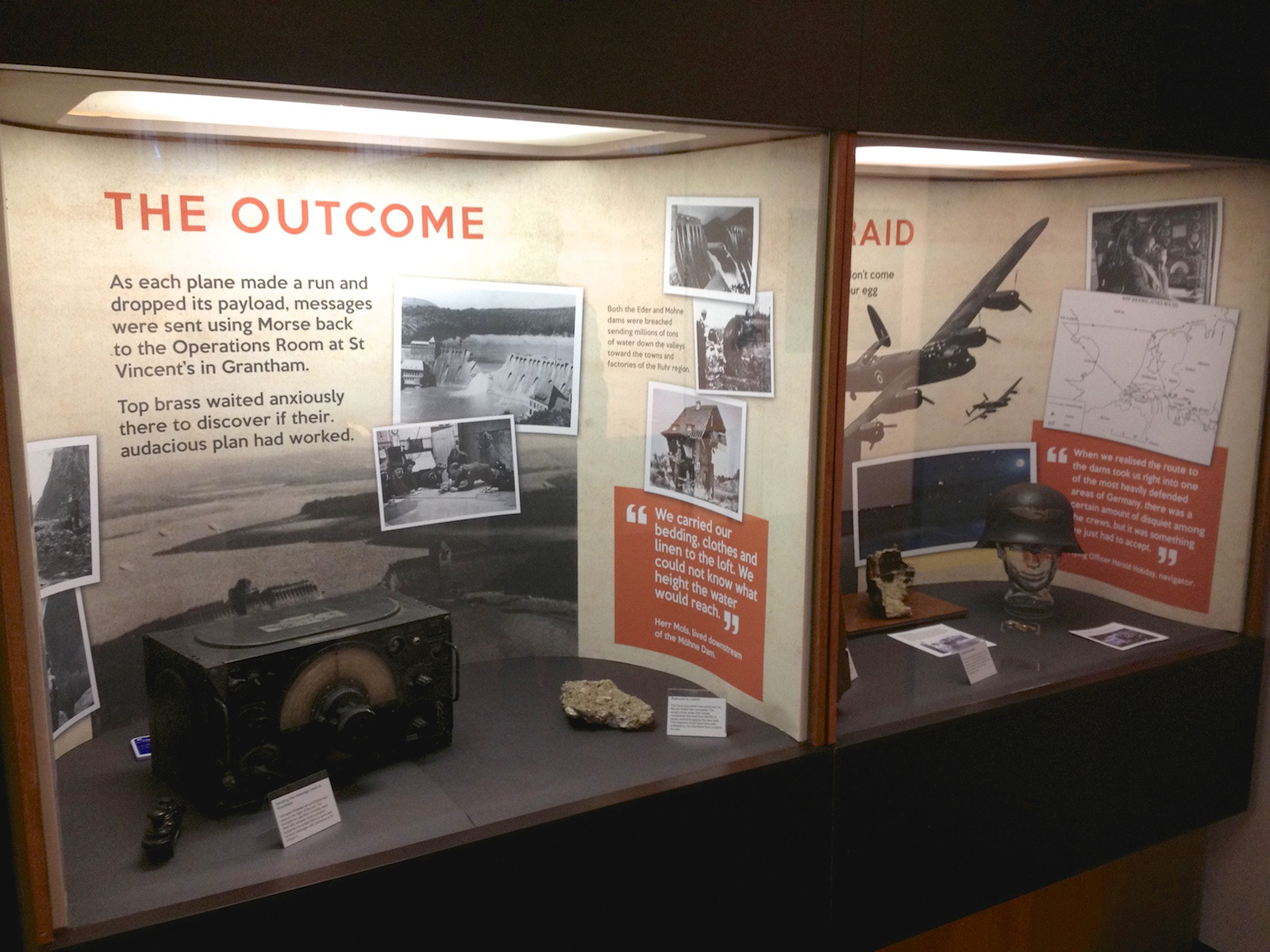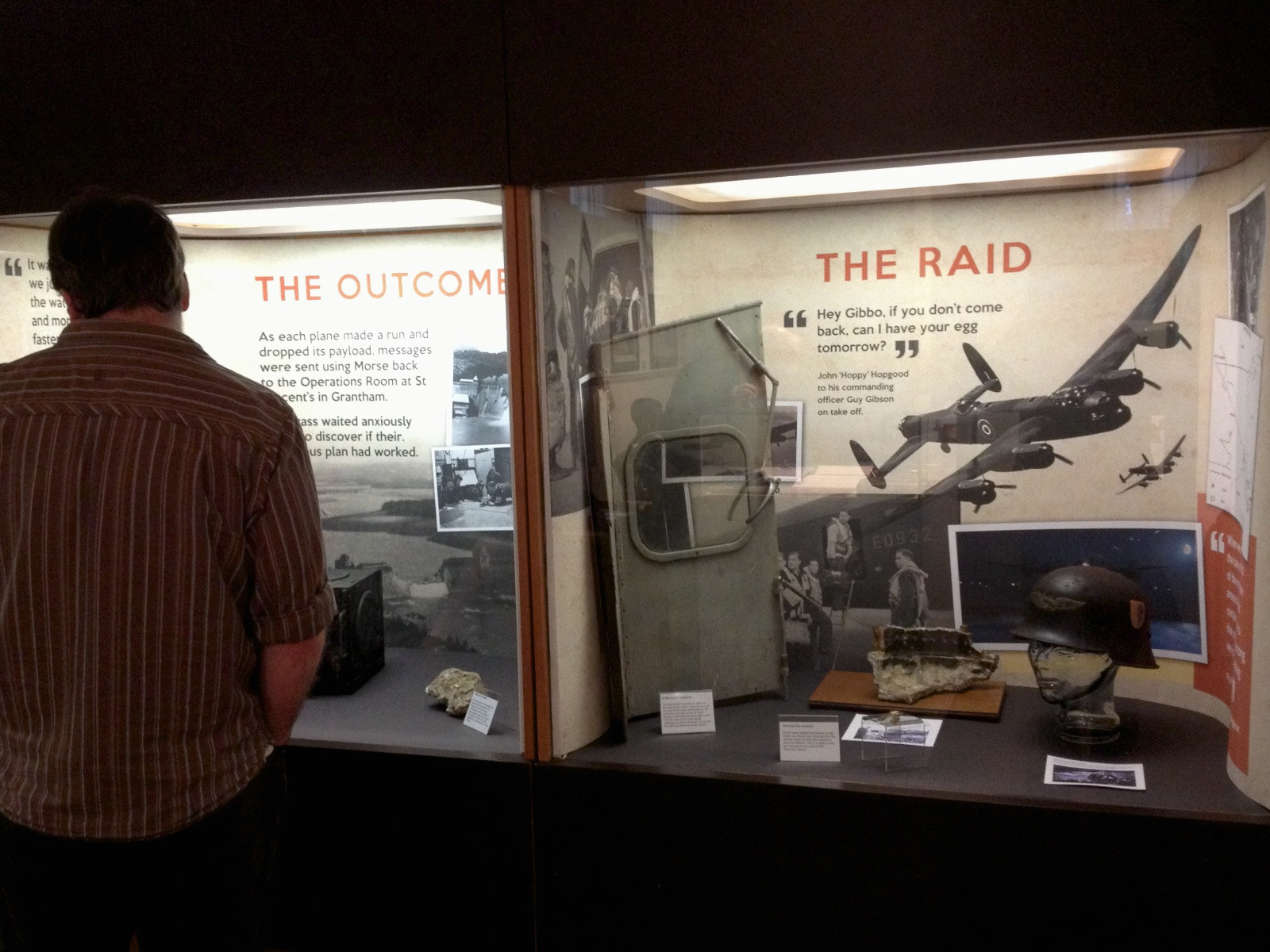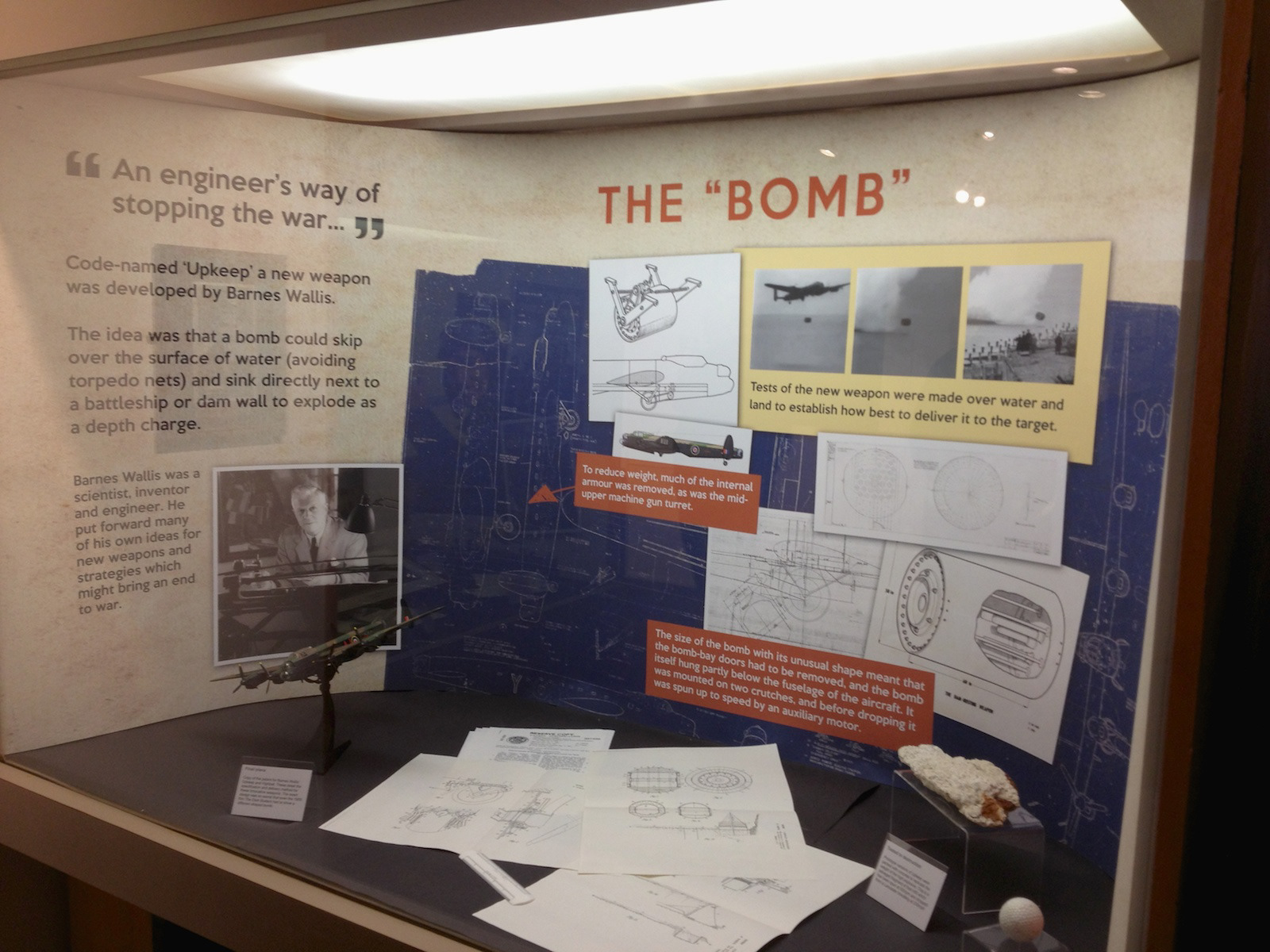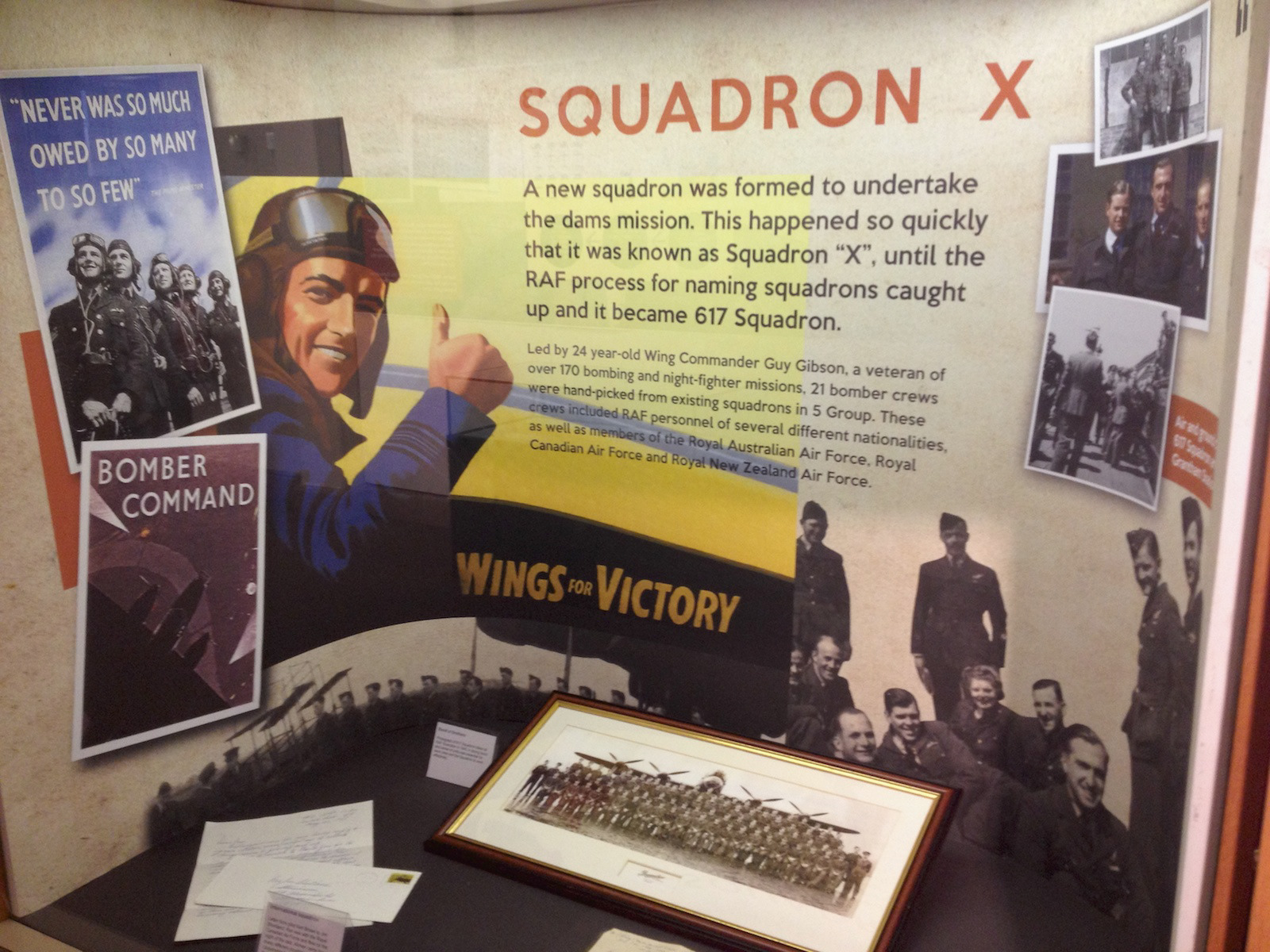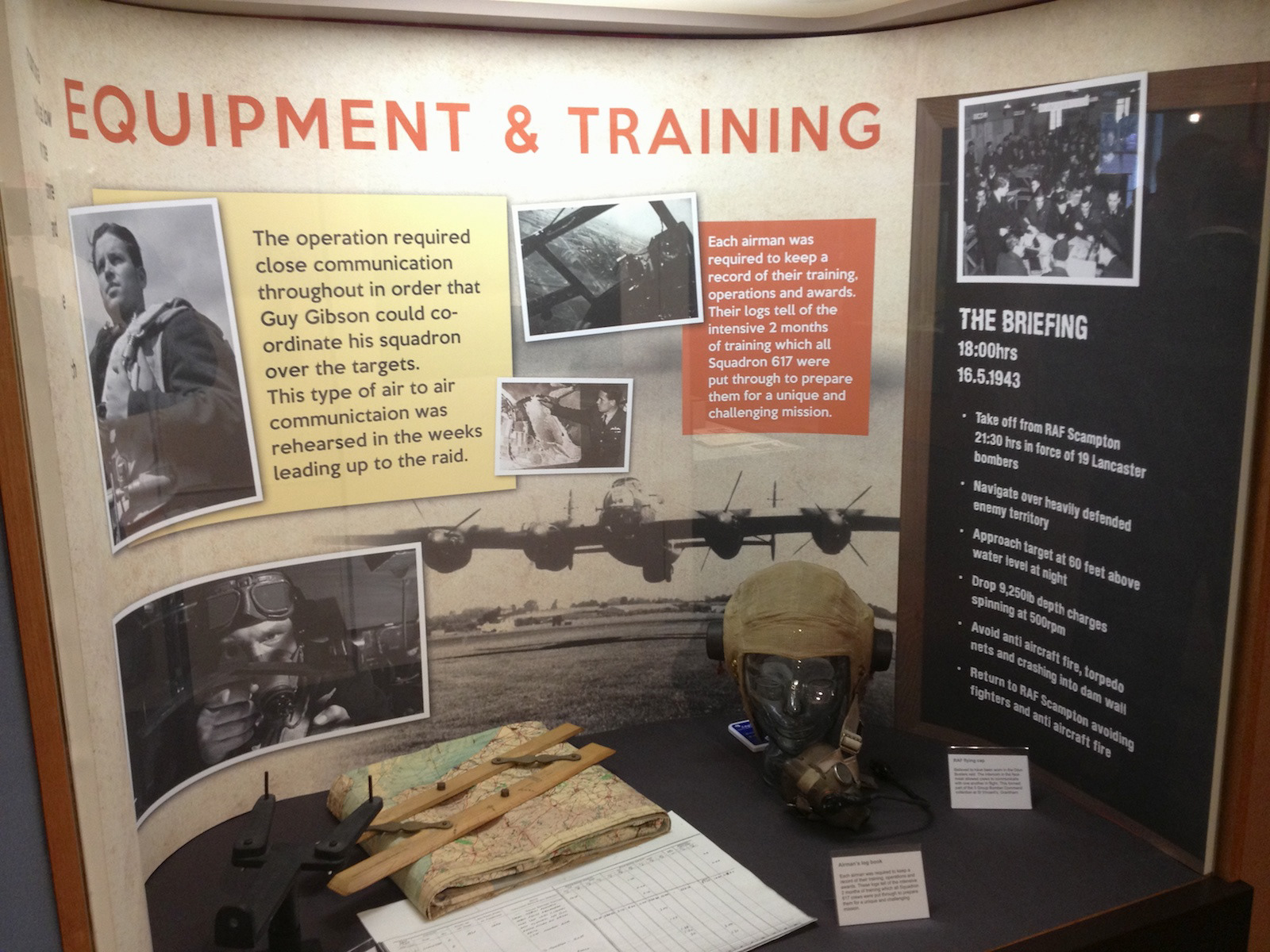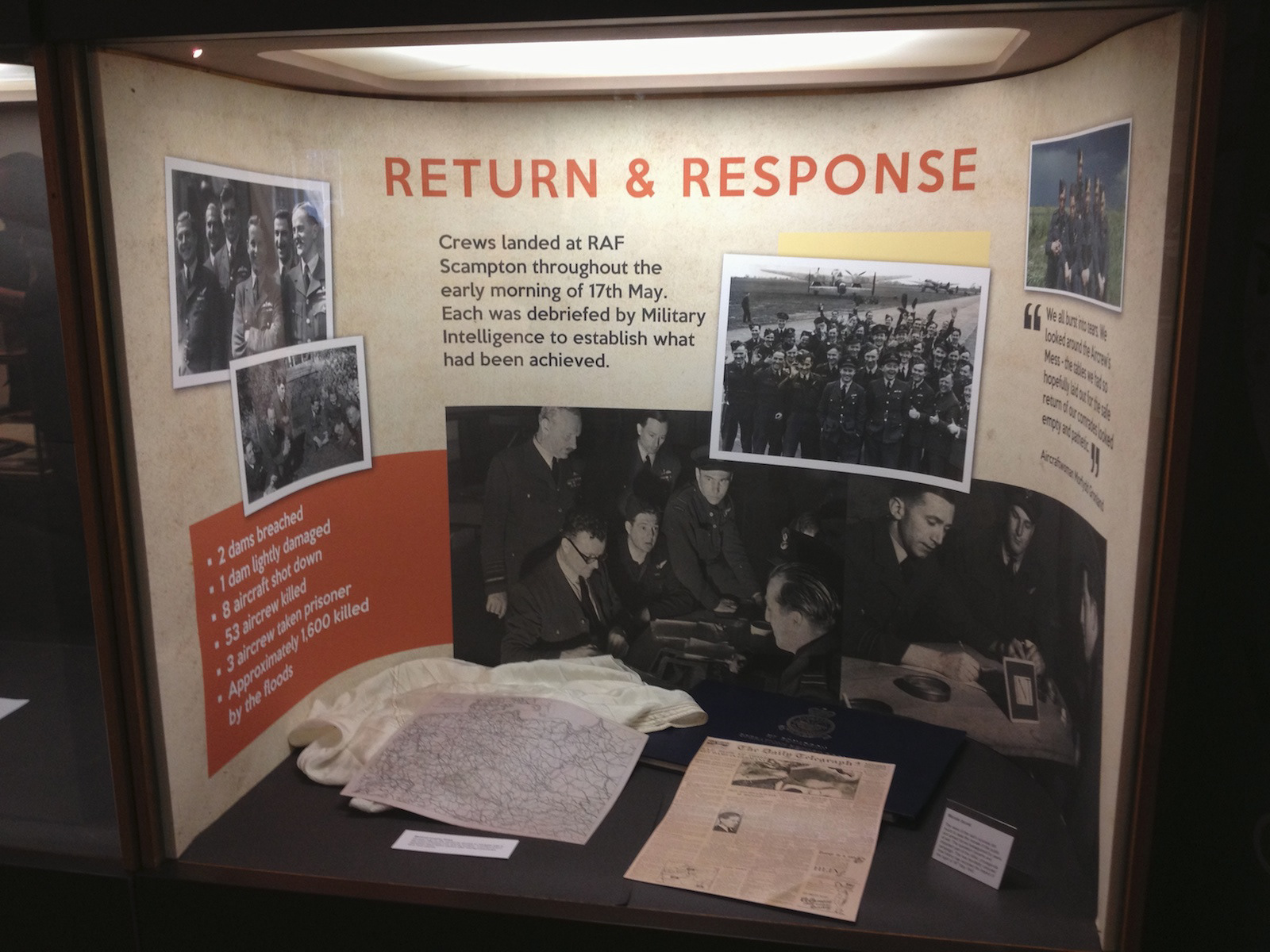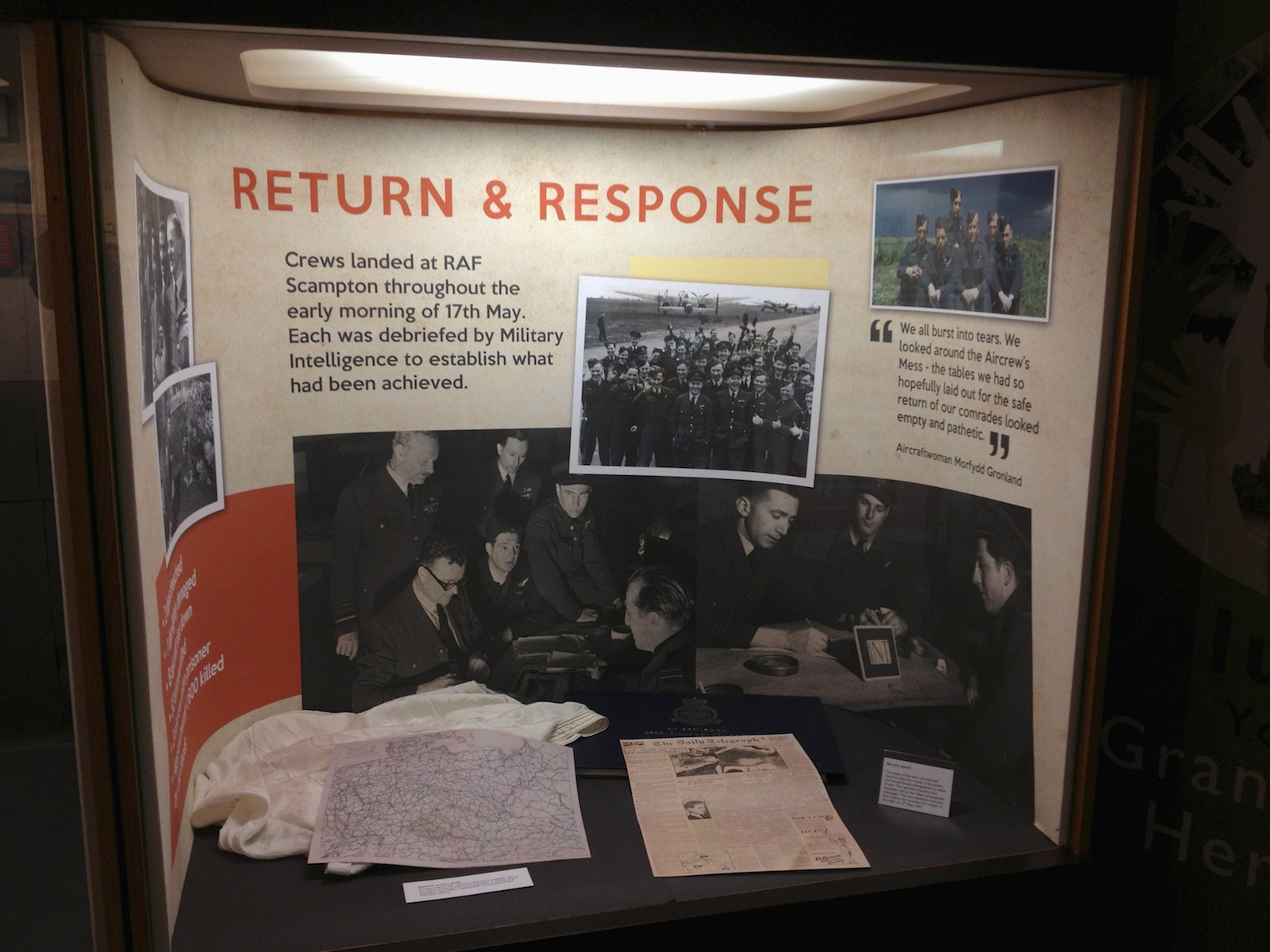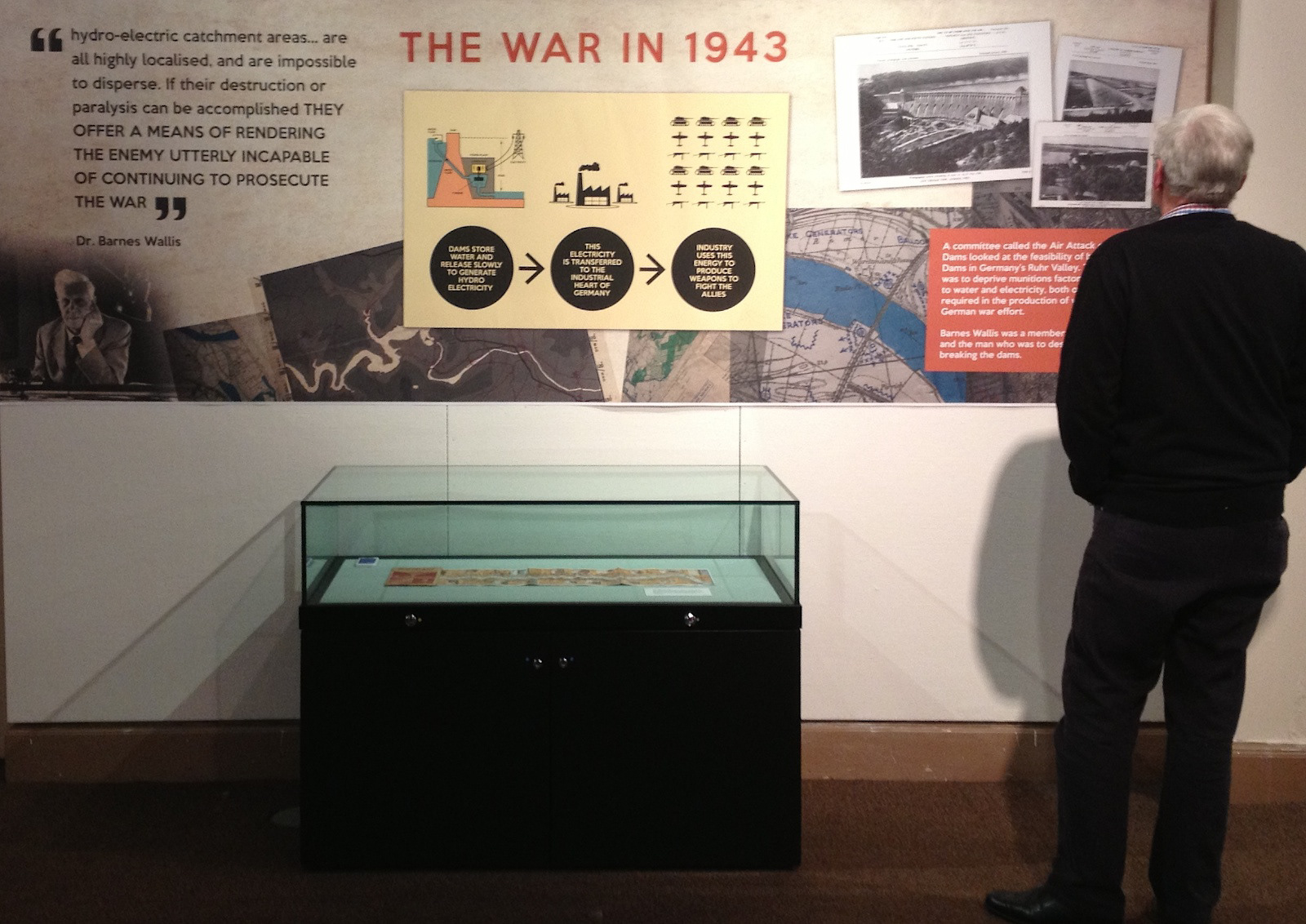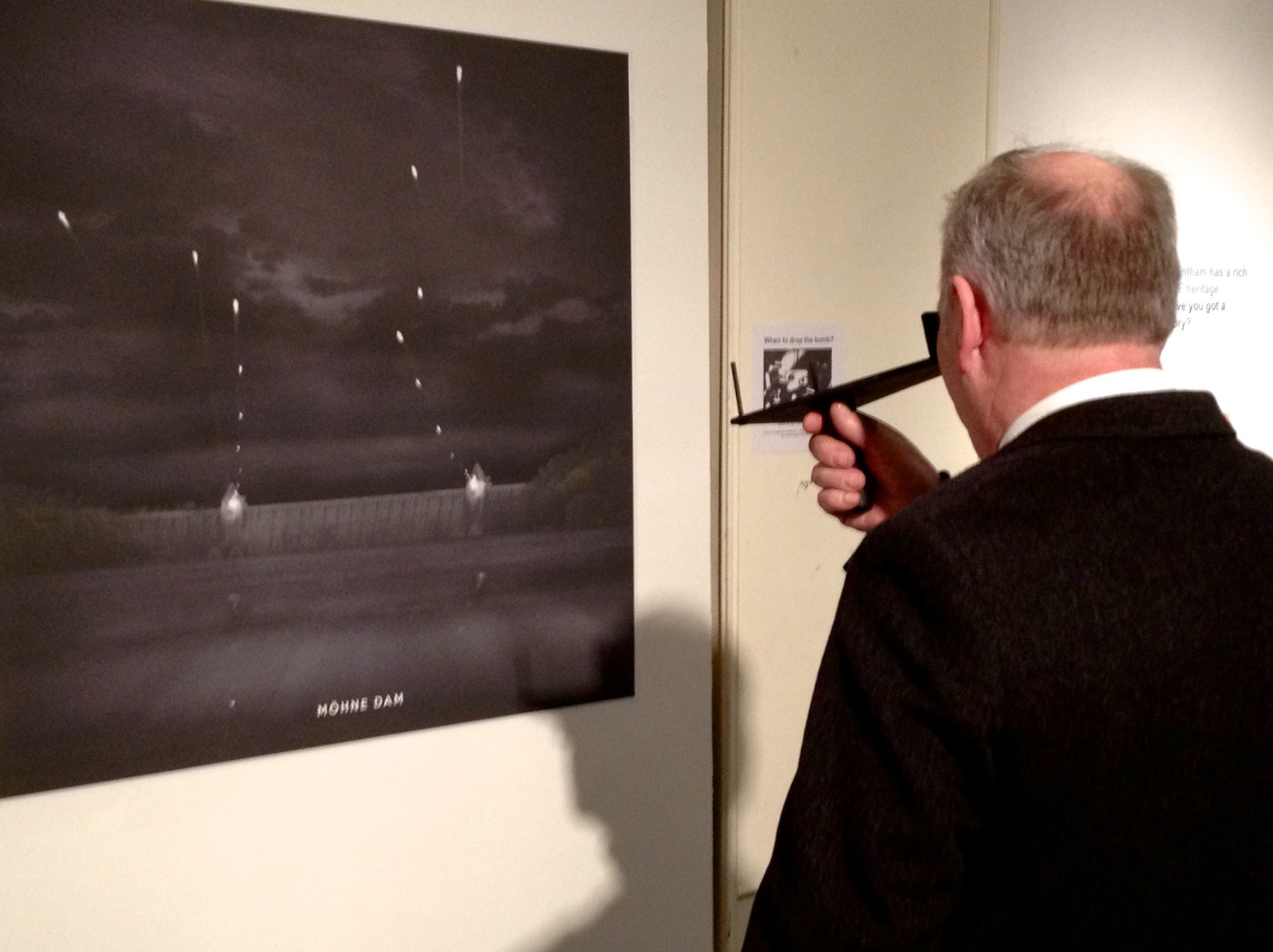 These were digital paintings created using Photoshop to give a dream like view on two perspectives. One looking at the Lancaster running into target lit by moonlight. The other a low flying approach towards the Möhne Dam, as seen from the Bomb Aimer. The second would be used as an interactive poster. Combined with a handheld replicata of the aimer. The user can assume the aiming stance and try and line up the towers in their sights!